FACIAL | DECLEOR
WHAT IS AROMA POWERLIFTING
Slide
Slide
Slide
Book your appointment today and discover the benefits of Cocoon Secret's facial treatment.
Powerlifting system represents MagicPot's specialized facial lifting system by using Radiofrequency, Vacuum, and LED technologies. Dramatic target treatment for face lifting. Effect of RF -RF heats tissue 5~10mm depth, increases oxygen intracellular diffusion by heat, Enhances microcirculation, Promotes metabolism of fat cells & Lipolytic activities, Tightens collagen fibers, and Improves skin elasticity & firming.
Make An Appointment
With age, the human skin experiences loss of firmness and elasticity. As a result, the skin become saggy and dull. This is where Cocoon Secret's Amora Powerlifting can help. Aroma Powerlifting treatment makes use of the technology of MagicPotTM. MagicPotTM is a medical aesthetic equipment manufactured by Eunsung Global (Korea) designed for facial lifting and skin firming. When in use, it emits radio frequency and the RF energy delivers thermal energy into dermal layer and deep fatty layer to tackle common skin problems that come with age. Decleor Aroma series is used in conjunction with the powerlifting treatment to give you a relaxing experience.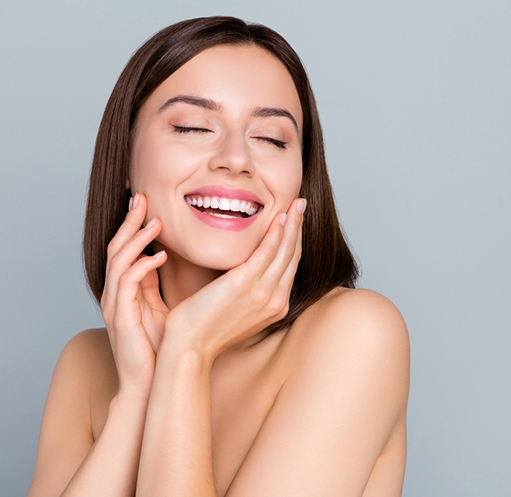 TREATMENT BENEFITS
Radiofrequency (RF) technology is a non-invasive cosmetic procedure that uses radio waves to heat the skin tissue, promoting collagen production and tightening the skin. Some of the benefits of radiofrequency on the skin include:
Skin tightening
RF technology can tighten loose, saggy skin on the face and body by stimulating the production of collagen and elastin, which are essential proteins that help keep the skin firm and elastic.
Wrinkle reduction
RF energy can also help reduce the appearance of fine lines and wrinkles by promoting collagen production and improving skin texture and tone.
Improved skin texture
RF technology can help improve the overall texture and tone of the skin, making it smoother and more even.
Reduced cellulite
RF energy can help reduce the appearance of cellulite by breaking down fat cells and smoothing out the skin.
Non-invasive
RF technology is a non-invasive procedure, meaning that it does not require incisions or injections, and has a very low risk of side effects or complications.
Minimal downtime
Unlike more invasive procedures like surgery, RF treatments typically require little to no downtime, you can return to your daily activities immediately after the procedure.