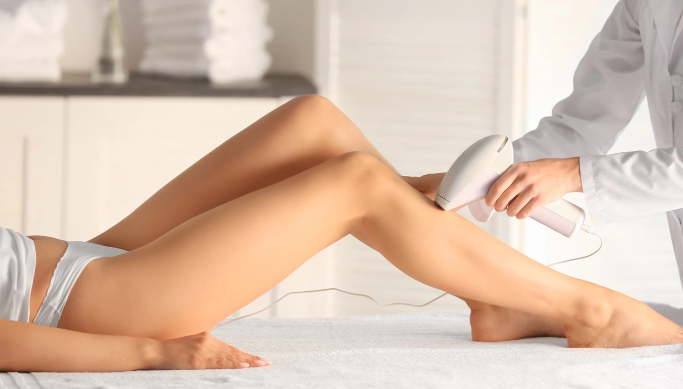 IPL /SHE
Say goodbye to unwanted hair with our IPL hair removal treatment. At Cocoon Secrets, we tap on German IPL technology to help you achieve smooth and silky skin without the hassle of traditional hair removal methods.
Our IPL hair removal treatment uses intense pulsed light (IPL) to target the hair follicles, effectively reducing the growth of hair. Unlike traditional hair removal methods such as waxing, shaving or tweezing, IPL hair removal is safe, painless and long-lasting. It's the perfect solution for anyone who wants to enjoy smooth, hair-free skin without the constant upkeep.
Our IPL hair removal treatment is suitable for all skin types and can be used on various areas of the body, including the face, legs, underarms, bikini area, and more. Our trained and certified technicians will work with you to develop a personalized treatment plan based on your unique skin type and hair growth patterns, ensuring the best results possible.
Experience the benefits of our IPL hair removal treatment today. Say goodbye to razors, waxing and endless appointments and hello to silky smooth skin. Contact us today to schedule your appointment and start your journey to hair-free skin.