EYEBROW
WHAT IS EYELINER ENHANCEMENT
Slide
BEFORE
AFTER
TREATMENT :EYELINER ENHANCEMENT
Book your appointment today and discover the benefits of Cocoon Secret's treatment.
Say goodbye to tired looking eyes with Cocoon Secret's very own eyeliner enhancement treatment.
Make An Appointment
Eyeliner enhancement is a procedure where a semi-permanent ink is applied on the top of the upper eye line or the outer half of the lower eye line using Enhance your eyes with our eyeliner enhancement services. At Cocoon Secret, our experienced estheticians apply the latest techniques and use high-quality pigments to enhance your natural eye liner, creating a defined and polished look that accentuates your eyes. Expect a subtle, natural-looking enhancement that can save you time and effort on your daily makeup routine. Book your appointment today and discover the benefits of Cocoon Secret's eyeliner enhancement treatment. Say goodbye to smudged and smeared eyeliner, and hello to beautiful, defined eyes that will make you feel confident and beautiful.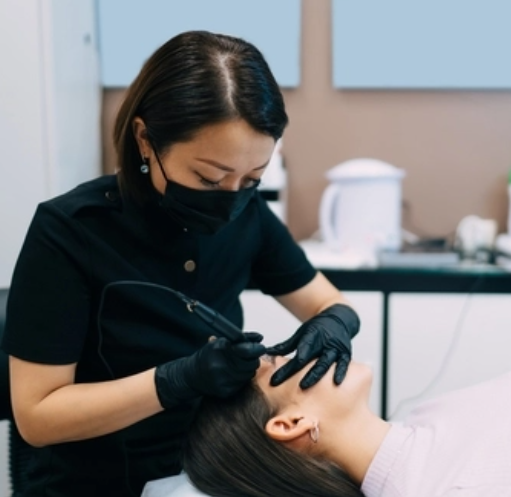 WHAT TO EXPECT
At Cocoon Secret, we seek to achieve your desired outcome. Our esthetician will take you through a 10 minutes consultation to study your eye shape and understand your desired design. Next, the actual procedure begins. We always prioritise your safety. A numbing agent is first applied to your eyelids. The needle applicator we used on each customer is entirely new. Each needle applicator comes in sealed packaging and is disposed immediately after use. Our esthetician will then insert pigment into the needle applicator and the procedure begins. We ensure that the application of both your left and right eye are balanced. The whole process takes approximately 60 – 90 mins.